Visiting Specialists
Jenny Boyce - Womens Health Physiotherapist
Women's Health Physiotherapist - BSc (Hons) Physiotherapy, APAM
Jenny is a mother of two and graduated with a Bachelor of Science (Hons) in Physiotherapy from The University of Birmingham, UK in 2001. Jenny provides a specialist continence and women's health physiotherapy service at Albany Creek Physiotherapy.
Jenny is passionate about helping to make a difference for those living with pelvic floor dysfunction including bladder and bowel concerns (incontinence, overactive bladder/urge, constipation), pelvic organ prolapse, pelvic pain, as well as pregnancy and postpartum musculoskeletal conditions.
Jenny also works in the public sector at the Royal Brisbane and Women's Hospital in a specialist pelvic health clinic, and runs antenatal education classes.
She is committed to ongoing professional development through her ongoing private and public sector work and her membership and involvement in the Australian Physiotherapy Association Continence and Women's Health special interest group, and WHTA.
Helen Claybourn- Podiatrist
Inspire Podiatry: Helen Claybourn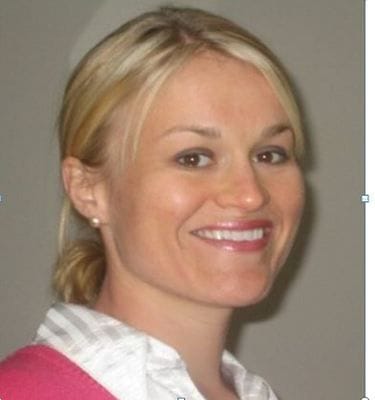 I graduated with first class honours at Queensland University of Technology in 2004 and have worked in private practice settings (clinics who looked after the Newcastle Knights ) and also treated many Australian Armed force recruits.
I am passionate about treating pain, with not just foot inserts but a whole host of additional treatments options... such as foot mobilisation, Western Acupuncture, muscle energy techniques, strength and conditioning and guidance for training loads when you are injured.
I love treating kids from newborns to teenagers by assisting to optimise altered gait secondary to deformity, illness or injury. Early intervention is essential when it comes to the growing foot.
Personally, I have a keen interest in sports medicine with a background in participating in triathlons, soccer and running. I have a passion for rehabilitation of both acute and chronic injuries and educating patients on preventative interventions.
I am an active member of:
Australian Podiatry Association
Sports Medicine Australia (SMA) Australasian Academy of Podiatric Sports Medicine (AAPSM)
Leanne Heffernan Psychologist
Suzie Harte Dietician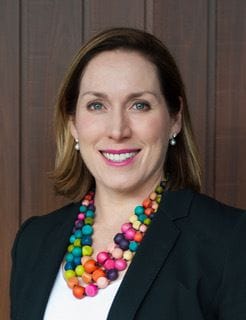 As a dietitian in private practice, Suzie sees private clients referred by a GP or other health professional and by clients referring themselves for dietetic services. She is registered with Medicare as a provider and is accredited by the professional body for dietitians, the Dietitians Association of Australia (DAA). She also provides professional services to corporate clients and is available to provide health and wellbeing information sessions on site. Services may include menu review for nursing home/child care centres; individual employee wellbeing consultations; group nutrition education eg sporting clubs; general and tailored nutrition education sessions.
Suzie uses a motivational interviewing technique to undertake nutrition assessment and diagnosis for clients to meet client-oriented, achievable goals and provide realistic strategies that complement each client's unique lifestyle. Her experience draws from a clinical casemix including chronic disease (cancer, cardiac, renal, diabetes, gastroenterology), weight management, allergies and intolerances, paediatric health, eating disorders, mindfulness and sports nutrition. She has recently completed PhD studies in Child Health at QUT.
In 2018 Suzie introduced the My Health For Life (MH4L) program into the Albany Creek Physiotherapy practice affiliated with Diabetes QLD, Stroke Foundation, Heart Foundation and Griffith University in conjunction with the QLD Government. The MH4L program is fully funded for eligible participants. Participants follow a behaviour change process facilitated by Suzie to set personal goals addressing lifestyle behaviours over six months. Suzie can help you have a lifelong healthy relationship with food to optimise your health.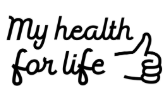 Jackie Eldridge - Yoga
Kathy Head - Psychologist
Dr. Peter Friis - Sports Physician

Consulting every 2nd Thursday afternoon
Dr Friis has been the medical officer for a number of professional sporting teams and bodies, including the Brisbane Broncos, Queensland Cricket, the Brisbane Bullets and Queensland Water Polo.
Jane Brooksbank - Paediatric Physiotherapist
Senior Physiotherapist
Movement Solutions
Specialist Paediatric Physiotherapist
Friday Mornings Fortnightly
Qualifications, Professional History & Experience
Qualified as a Physiotherapist & Exercise Physiologist, University of Queensland.
Deferred Masters Sports Physiotherapy, to further develop her interest in Paediatric Physiotherapy
Invited Speaker
2015: Australian Physiotherapy Association National Conference
2014-16: Down Syndrome Association of Queensland Conference
As a Sports Physiotherapist, Jane toured with National, State and Regional teams working with a diversity of sports (beach volleyball, cricket, all the football codes, golf, hockey and basketball).
Jane began her Physiotherapy career at the Adelaide Children's Hospital in 1988. She returned to Brisbane in 1991 to develop Sports Physiotherapy interests before combining the two in 1998, when she joined Movement Solutions.
Movement Solutions, is a Paediatric Physiotherapy Practice for all children with movement difficulties. We provide Individualized assessments and programmes for all children and infants.
Associated Services at Coorparoo: gym circuit programs to enhance strength, control, endurance and co-ordination for 8yr olds + , 'Co-ordinated Kids' classes to enhance gross motor skills for 3-5yr olds and 'Baby Movement' classes to promote early developmental milestones,
Jane believes in working together with parents and children, and their wider community to promote/enhance normal development.