About Albany Creek Physiotherapy
Our Staff
Robert Thams
Rob has been a physiotherapist for over 30 years and has been Proprietor at Albany Creek since 1987. He has always had a strong interest in sporting injuries and has been appointed physiotherapist to the Queensland Soccer Federation, the Brisbane Strikers and the Socceroos as well as the Australian Baseball Federation and the Queensland Academy of Sport. He has a particular interest in treating shoulder injuries.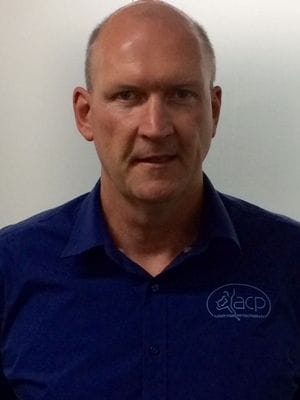 Scott Smith
Scott has been a physiotherapist for over 20 years and completed his Post Graduate Masters degree in Musculoskeletal Physiotherapy in 2004.He has a particular interest in spinal pain especially relating to sporting injuries.
Scott has worked extensively with local sporting teams including 5 years with the Aspley Hornets and recently 4 years with Moreton Bay United and Albany Creek Excelsior.
He is active within the broader physiotherapy community being on the Australian Physiotherapy Association branch council and the Physiotherapy Business Committee of Queensland.
Scott believes in giving back to the community and was responsible for initiating a generous sponsorship deal with the Moreton Bay United and Ace Football clubs.
He has a keen interest in mountain bike riding and helps out with the local trail care crew at Bunyaville State Forest.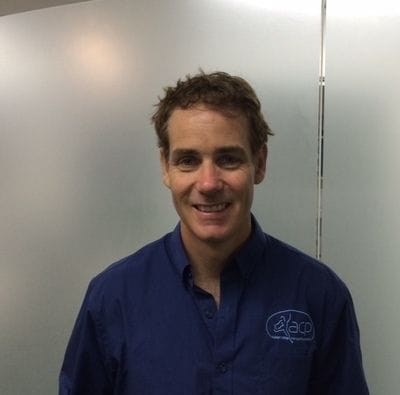 Julie McCormack
Julie studied at Griffith University gaining a Bachelor of Exercise Science in 2001, and a Masters of Physiotherapy in 2004. Since graduating she has predominantly worked in private practice, but also has experience working in hospitals, with sporting teams, in nursing homes, and in corporate settings.
Julie has completed all four levels of DMA Clinical Pilates. She has a special interest in acute and chronic low back pain, incorporating Clinical Pilates into treatment and rehabilitation.
Away from work, Julie spends her time with family, running around after two active kids, and enjoys jogging.
Kyla Stableford
Kyla graduated from the University of Queensland with a Bachelor of Physiotherapy first class Honours in 2014. She has worked in both private musculoskeletal physiotherapy and the public hospital system. Her honours research project was looking at whether individuals with knee pain demonstrate reduced balance performance. She has a keen interest in musculoskeletal and sporting injuries and using manual therapy techniques along with targeted exercise prescription to restore optimal functional movement patterns. She enjoys being active and has recently taken up kite surfing and bought a surfboard.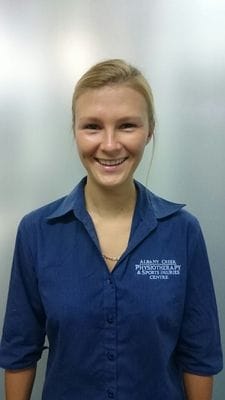 Terry Castelli
Terry graduated with a Bachelor of Physiotherapy from the Australian Catholic University in 2014. He has worked as a physiotherapist in private practice in Townsville and Brisbane for the last 18 months. He also has a background in Acupuncture and Remedial Massage, with 8 years experience in these fields.
Terry gained experience in the management of acute sporting injuries, chronic musculoskeletal conditions and orthopaedic rehabilitation. At each clinic he had a strong affiliation with local and national sporting teams.
Currently, he is the physiotherapist for the Moreton Bay United Football Club.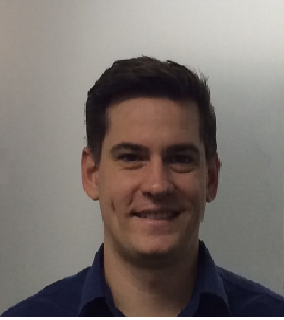 Ryan Hegarty
Using his Bachelor of Physiotherapy (Hons) from the University of Queensland, Ryan has a keen interest in providing treatment based on the best available research and evidence. With experience in both hospital and private practice, Ryan also has the practical skills to suit your needs.
Ryan has a long history in sport, with a personal history in playing competitive Rugby and Swimming. Furthermore, by working for 3 years on the sideline for Wests Rugby Union, a season at Olympic FC and currently Moreton Bay United FC, Ryan's firsthand experience in return to sport rehabilitation has prepared him to tackle any sports injury.
Ryan runs daily pilates classes and a weekly hydrotherapy session. In working here and at our practice in fortitude valley, Ryan has the flexibility to look after any ailments.

Jenny Boyce
Women's Health Physiotherapist - BSc (Hons) Physiotherapy, APAM
Jenny is a mother of two and graduated with a Bachelor of Science (Hons) in Physiotherapy from The University of Birmingham, UK in 2001. Jenny provides a specialist continence and women's health physiotherapy service at Albany Creek Physiotherapy.
Jenny is passionate about helping to make a difference for those living with pelvic floor dysfunction including bladder and bowel concerns (incontinence, overactive bladder/urge, constipation), pelvic organ prolapse, pelvic pain, as well as pregnancy and postpartum musculoskeletal conditions.
Jenny also works in the public sector at the Royal Brisbane and Women's Hospital in a specialist pelvic health clinic, and runs antenatal education classes.
She is committed to ongoing professional development through her ongoing private and public sector work and her membership and involvement in the Australian Physiotherapy Association Continence and Women's Health special interest group, and WHTA.
Jenny's professionalism and care ensures her clients receive high quality, individual advice and treatment.
Administrative staff
Fiona Gardiner
Sandy Smith
Tracy McDermott
Tracy Collins